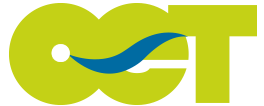 Oxygen Energy Therapy
More Energy To Get The Most Out Of Life
More Energy To Get The Most Out Of Life
Oxygen-Energy-Therapy (OET) is an innovative inhalation therapy that naturally increases oxygen utilization in the cells without the need to supply additional oxygen. Also known as Spirovital Therapy, the inhalation of "activated air" leads to an improvement in the energy balance, increasing vitality and with it the overall quality of life. OET is recommended for patients with chronic conditions such as:
…as well as M.E. sleep apnoea, rheumatism, fibromyalgia, burnout syndrome, ADHD, and more.
Examples of positive reactions following oxygen energy therapy:
Improved breathing with less effort (asthma, COPD)
Improved blood pressure (hypertension, hypotension)
Better circulation (circulatory problems, arteriosclerosis)
Improvement in ability to fall asleep and stay asleep (sleep disorders, sleep apnoea)
Improvement in sugar levels (diabetes mellitus type I and II)
Improved vision (macular degeneration, poor sight)
Improved concentration (attention deficit disorder)
Faster regeneration and recovery from stress (physical and emotional stress)
More physical and mental energy (burnout syndrome, fibromyalgia, ME, CFS)
More mobility where movement restricted (multiple sclerosis, Parkinson's)
R
eview – COPD, chronic asthma patient
"After using the machine for 20 minutes 3 times a day, I felt so much better, the improvement in my health and well-being was so drastic that many people commented on how well I looked and how much better my breathing appeared to be. Since my purchasing my machine I haven't had one bout of pneumonia, or been prescribed with any antibiotics or steroids. I have reduced my treatments now to two 20 minute sessions per day. I am able to walk my dog for a good hour every day; I go to pilates twice a week, and recently I have been doing some volunteer work with children with special needs, all of these things were impossible for me prior to receiving my machine." 
How OET Works: Please watch the video below.